We off

er EVERYBODY the ADF ticket for the best price during the whole year 2022 to all German destinations!
(For booking please klick the DB icon)
NEW: Public transport is now included in 126 German cities!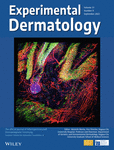 More
Applicate NOW for Paul Langerhans and Egon Macher Awards 2023!
Deadline November 1, 2022.
Save the date:
49th ADF Meeting, 22.-25.02.2023, Innsbruck, Austria
Review:
More